Right from the start, our aim at esportsbetplay was to highlight the best cards of the top five leagues. The Ligue 1 is the fifth and final league that we'll feature in this TOTS promo. The Serie A presented us with some mighty fine attackers, and we expect the same from Ligue 1. So, today we'll be ranking some of the best cards of the Ligue 1 TOTS 20/21.
Ligue 1 TOTS
We all are aware of how meta some of the Ligue 1 players can be. Not so surprisingly, most of those players have ended up in the Ligue 1 TOTS. What's special about most of these players is that they're French which makes them easy to link with other players. So, without further ado, let's reveal the ranking of the top 5 Ligue 1 TOTS cards.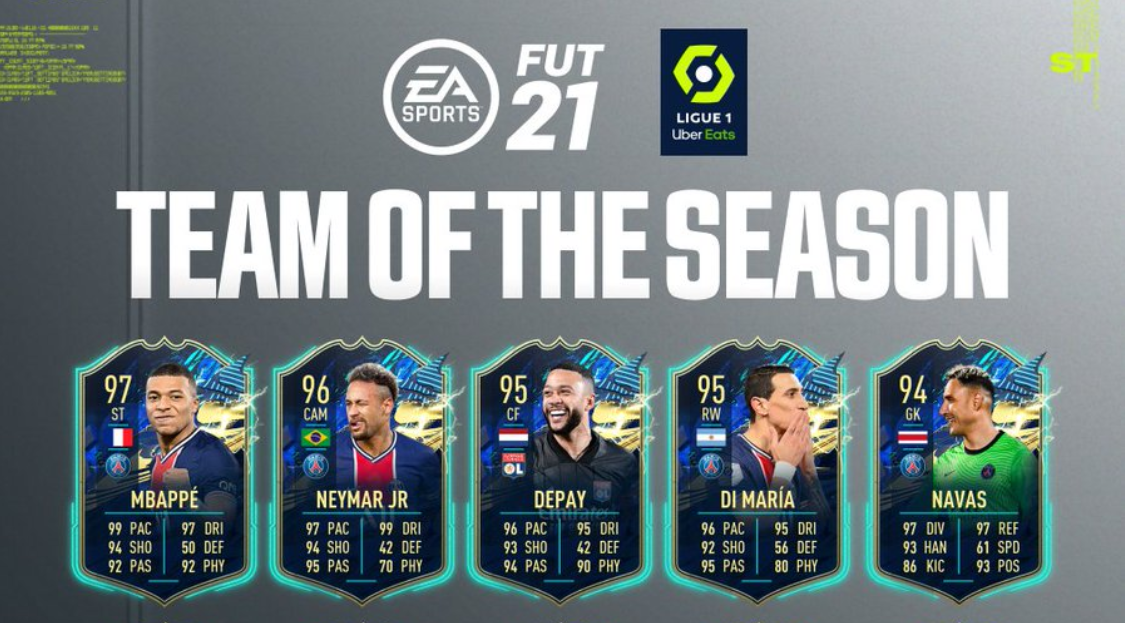 Ranking Ligue 1 TOTS
Jonathan Bamba
We're kicking off our list with Jonathan Bamba from LOSC Lille. With 99 pace, 92 shooting, and 95 dribbling stats, it's no surprise he's made our list. He's also equipped with 5-star skill moves and a 4-star weak foot too. The flair trait further adds fuel to the fire. Probably the only downside of this card is his high/high work rate combination. A Marksman chemstyle would be just perfect for this card. This card is currently going for a bit over 600k on the PS4 market.
Houssem Aouar
The only central midfielder to make this list is Houssem Aouar SBC. While many FUT fans were eagerly hoping for Renato Sanches, we have to make do with this card. The SBC came pretty cheaply costing around 250k coins on the PS4 market. The stats on this card are pretty well-rounded with everything (except for defending and physical) in the 90s. His stats justify his position as a second defending midfielder for most squads. A combo of 4-star skill moves and weak foot is a necessity at this stage of the game. His med/high work rate is perfect but only if you play him at CAM. A personal suggestion would be to play him on basic chem if he's to be played at CAM. Or you can use an Anchor if you plan to play him as a CM or a CDM.
Wissam Ben Yedder
One of the worst nightmares in the form of a striker- TOTS Wissam Ben Yedder is back. 94 pace, 93 shooting, 90 passing, and 97 dribbling are all impressive figures. 4-star skill moves is a standard for attackers but it's the 5-star weak foot that's deadly. What makes him even deadlier is his unique body type. He has high/high work rates, however, so you might not always find him exactly upfront. As for traits, he's got flair and outside foot shot. A Hawk chemstyle would suit him pretty well. Good luck if you face this dude in the Weekend League!
Kylian Mbappe
If TOTS Ben Yedder wasn't enough a headache, try the TOTS Kylian Mbappe. Unsurprisingly, with even better stats than Yedder, TOTS Mbappe is an absolute game-breaker. He's got 5-star skills and a 4-star weak foot. Like Ben Yedder, Mbappe's got a unique body type too. His high/low work rate combination makes him perfect to be deployed as a striker. He's got quite a few useful traits including flair, outside foot, and finesse shots. A Sniper or Marksman chemstyle would be pretty ideal for him.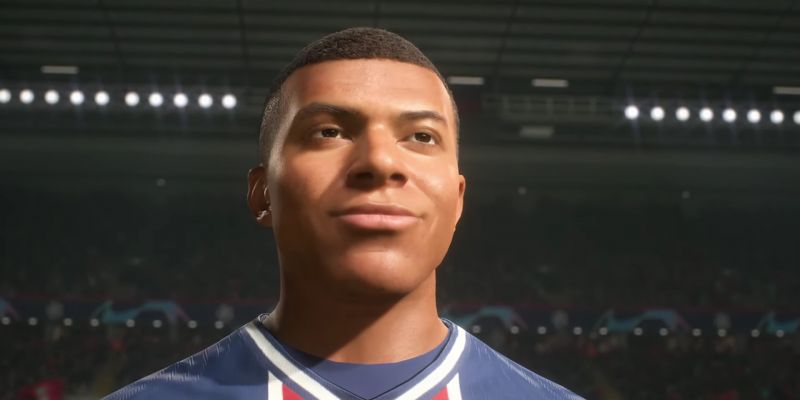 Neymar Jr
I mean who else but the one and only Neymar to be our top pick for our ranking of Ligue 1 TOTS? For a CAM, Neymar's got stats in all the right places, especially with that 99 dribbling. A 5-star skill moves and weak foot combo is what everyone craves. Staying true to his name, he has a Neymar body type. He also has flair and outside foot shot trait in his arsenal. A Hawk chemstyle is perfect for him maximizing his pace and shooting. This card is so good that he's currently going for 10 million coins in the PS4 transfer market.

While you're here, check out our reviews of top esports betting sites and bet smartly!
With the Ligue 1 TOTS done and dusted, that brings an end to our segment of ranking the top five leagues and their TOTS. Let us know if you liked our take on the TOTS promo.